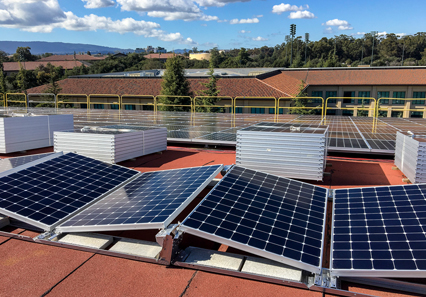 Rooftop Solar Panel Installation Experts in North Brisbane
Have you planned to go solar finally? Well, that's great news and if you are in North Brisbane, you do not have to look for a quality rooftop solar panel installation company for that long – for you have AP Solar & Batteries around! Based in Caloundra on the Sunshine Coast, we are one of the most trustworthy names, offering some impeccable installation of rooftop solar panels in North Brisbane to meet your energy needs at home, office as well as commercial properties.
With 3 varieties of solar packages, namely 6.6 kW system, 10 kW system, and 13.2 kW system, we come up with comprehensive solar power solutions that are tailored to meet your unique energy needs!
Why is Solar Energy always a feasible solution in North Brisbane?
As per the Bureau of Meteorology, the area in and around Brisbane receives on average, almost 5.2 hours of peak or brightest sunshine per square meter every day. Thus you see, there is enough reason for people to go solar in and around the Capital City of Queensland, and that is the reason over 30% of households in and around the Brisbane area have solar panels atop their roofs – one of the highest amongst the Capital Cities in Australia! This is reason enough for you to opt for rooftop solar panel installation in North Brisbane if you still do not have them! Get a quote from us now, and book a service call straight away!
How rooftop solar power installation in North Brisbane helps?
Well, it helps in a lot of ways! Firstly, it's the most eco-friendly form of energy and helps immensely to reduce the carbon footprint. Besides, an average Australian household would use 15 to 25 kWh of energy every day. In case of commercial properties, it is a bit higher. Still, taking into account the amount of sunshine your area of residence receives, installation of solar panels in North Brisbane is always a feasible solution to your energy needs.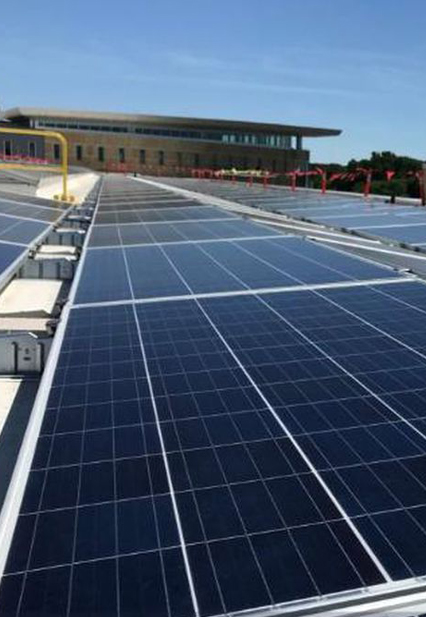 Salient Features of our solar panel installation in North Brisbane
We provide peace of mind:
With the best solar panel installers in North Brisbane at our disposal, we come up with a comprehensive installation that gives you absolute peace of mind. And the fact that we offer installation, after-installation maintenance, and repair makes us your one-stop solution.
You get the best value out of your investment:
Our experts will take into account your power needs and come up with the installation of the best solar panels from the best brands with the provision of extension, should your power needs grow in the future. Thus, when you put money on us, you get the best value out of your investment.
We ensure the best quality:
When you put stakes on AP Solar & Batteries you are all set to get service of the best quality rooftop solar panels in North Brisbane. Having been manufactured with the help of the state-of-the-art technology, our panels are practically faultless. In other words, you get more power, and the panels last longer without much maintenance. They are from the best brands and hence will not fade out with time.
We are affordable:
Our solar panel installation service in North Brisbane comes at an affordable rate and we are transparent in approach, always letting you know what we are doing, and why!
Get a Quote Today!
So do not wait any longer! Call us today to let us know about your needs. Our experts will visit your property for a free survey and consultation. They offer an upfront quote that will fit your budget. So,get a free rooftop solar panel installation quote now!
Area We Serve
Moreton Bay
Griffin
Narangba
Mango Hill
Caboolture
Caboolture South
Burpengary
Burpengary East
Morayfield
Elimbah
Upper Caboolture
Wamuran
Bellmere
D'Aguilar
North Lakes