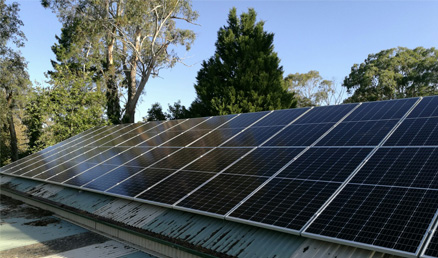 Best Quality 13.3kW Solar System in North Brisbane and Sunshine Coast
When it comes to meeting heavy electricity demands in your home or office, a 13.3kW Solar System in North Brisbane or Sunshine Coast should be your choice as it provides you with undisrupted electricity flow to keep your devices, appliances or machinery running smoothly.
This solar system is capable of generating power of around 40 to 50 kW per day, and if your home has 3 phase power, it should be able to cover energy costs between 750 to 850 p/q.
Why Choose the 13.3 kW Solar System Package?
The 13.3 kW solar panel systems are capable of meeting moderate to heavy energy requirements in residential as well as commercial areas. So, if you are looking for a system that is not too heavy on the price but can keep up with your needs, this is the package you should choose.
The package includes 10kw 3 phase inverters from Sungrow and Abb along with Fronius Symo combined with Jinko panels.
10kw Sungrow 3 phase Inverter and 34 x 390w Jinko Tiger Solar Panels.
10kw Abb 3 phase Inverter and 36 x 390w Jinko Solar Panels.
10kw Fronius Symo Inverter and 36 x 390w Jinko Tiger Solar Panels.
Furthermore, when you opt for our solar panel installation, the task will be carried out by our CEC Accredited electricians using different types of tools and techniques.
When you buy our solar packages, you will get a warranty for the included components along with the installation service. Additionally, we guarantee that the performance of this solar package will highly satisfy you.
High-Quality Solar Packages at an Unbeatable Price
At AP Solar & Batteries, we provide reasonable solar systems packages to meet your residential and commercial energy requirements. So, if you wish to install the package or to know more about the 13.3kW Solar System price in North Brisbane or Sunshine Coast, get in touch with us today.